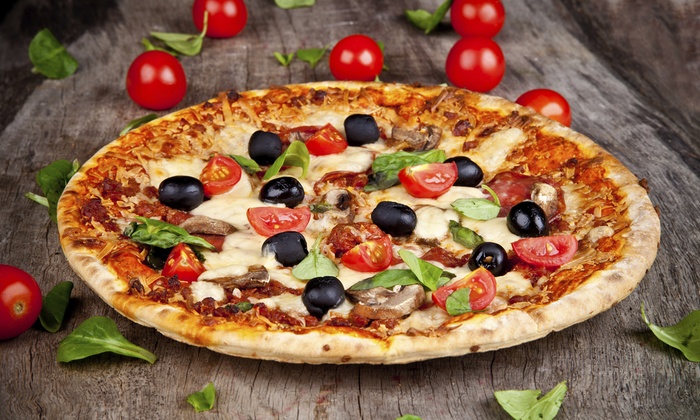 Attention all pizza lovers, what if I told you that you could have a pizza oven in a tiny house.  Imagine all the delicious freshly baked pizza you could have ready at your finger tips.  Ever craving pizza, pop one in the oven and you can have your own personal pie in no time.  The best part about tiny living is customizing your tiny house to your wants and needs.  Clearly, pizza holds a special place in this tiny homeowners heart as this pizza oven is the star in this household.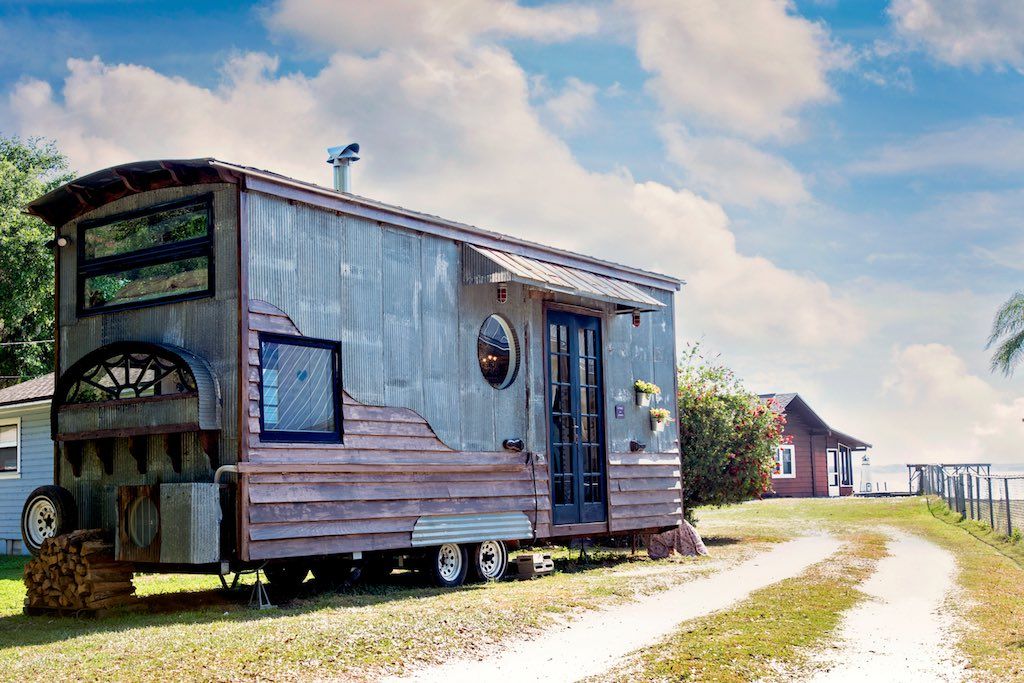 Tiny home owners Robert and Rebekah Sofia were intrigued by tiny living after raising four grown children and needed a home that suited the two of them.  They were looking for a way to live mortgage free in a house that suited their needs.  After learning about the tiny house movement they decided that a tiny house would be perfect for their lifestyle.  With a background in construction and design they were ready to tackle this tiny house project from the ground up.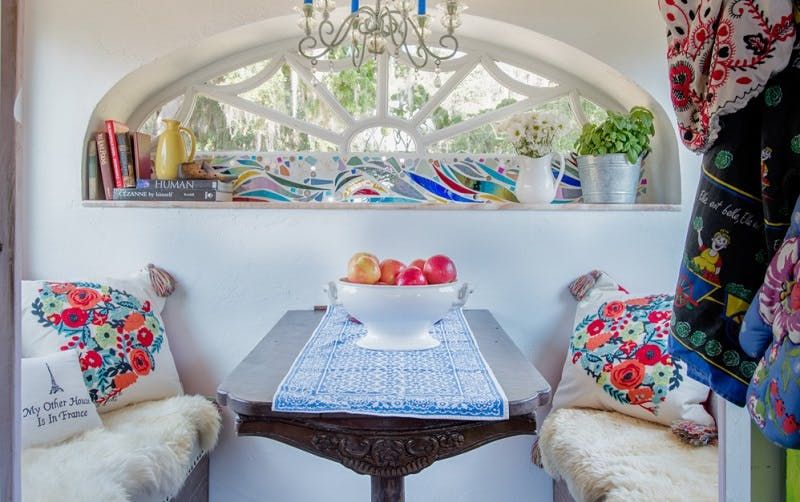 They documented their progress on their blog Gypsy Mermaid which not only showcased the final product, but also showed the trailer build and materials used for the build.  It took them a total of twenty months to complete their tiny house and best of all they used all reclaimed, recycled and handmade items.  Not only did it give the build a unique touch, but it also brought their design inspiration, European, Gypsy and Bohemian style to life.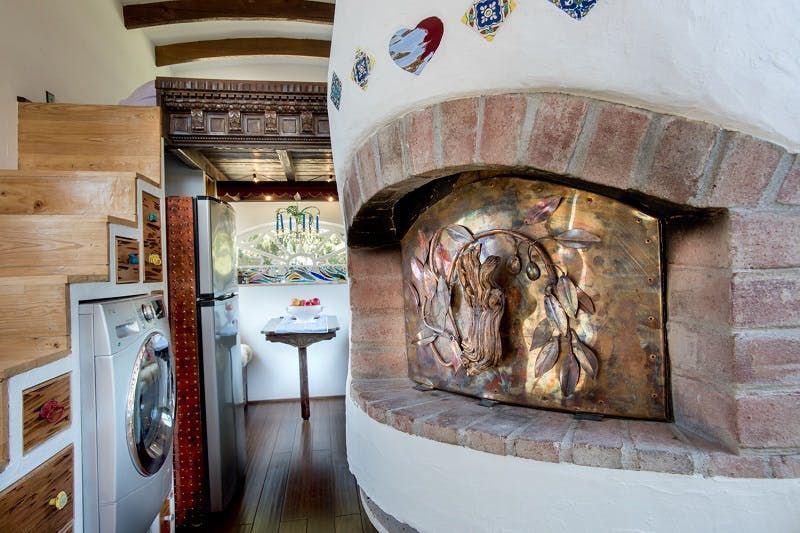 As for their pizza oven, they constructed it out of layers from plaster, cement and chose a sturdy yet beautiful copper metal door to make the oven completely insulated.  With the heart tile inlays and classic red brick border this oven gives major European vibes that feel authentic and flows with the rest of the house's aesthetic.  The gorgeous copper door is not only functional, but a pretty art piece as well with its assortment of leaves pressed on the front.  Even better, there is room to store extra wood under the pizza oven.    Of course besides pizza, this oven is a great way to cook dishes that would benefit from a smokey, authentic wood-fire feel.