Great news for all those green thumbs out there!  Tiny living is all about thinking outside the box, luckily this tiny house does not disappoint from a personalized green house to a full porch swing, this is perfect for any nature lover who loves to get down in the dirt and wants to enjoy the outside as much as possible.
This tiny house is perfect for anyone looking to integrate an indoor and outdoor living flow, integrating the outside inside.  Besides being perfect for any gardener or nature lover, this tiny house is nicknamed The Elsa and built by Olive Nest Tiny Homes.  This chic house measures to be 323 square feet and is a modern design with a rustic touch from the shiplap walls to the wooden surfaces around the house.  The interior ha a surprising amount of space including a full family room space (fitted with a couch), kitchen, designated dining counter bathroom and sleeping loft.
Now for the special features of the house, the outdoor space is a spacious deck perfect for lounging and enjoying the outside with a full size suspended porch swing!  Even better, the deck connects to a miniature green house which has its own trailer.  This greenhouse is made with glass and is perfect to grow a vegetable garden, your favorite plants, or anything else you may desire.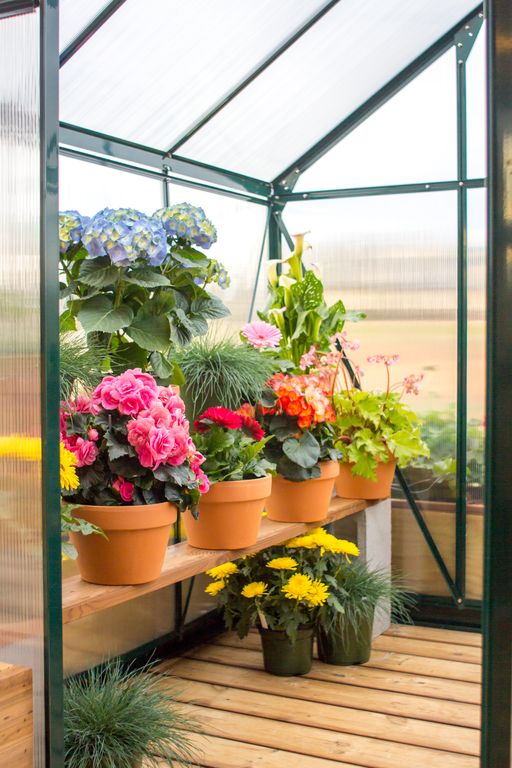 Curious to know how much this tiny house costs?  Interestingly enough, this tiny house is for sale on Zillow for $81,000.  Although that might be a little pricey for some people, another great option for anyone interested in having features such as a green house or a private porch can look into the builder- Olive Nest Tiny Homes and see if you can dream up a feature in your own tiny house built from scratch! Not only will it be your own design, but it will be custom built to your preference and perhaps cheaper!