On average, 68% of tiny home owners do not have a mortgage in comparison to the 29.3% of traditional homeowners across the United States. With tiny houses being much more affordable, tiny home owners are able to be more financially secure and be able to have more savings in the bank too.  Depending on your current financial situation as well as the booming tiny house market, you might want to look into financing your tiny house.
As tiny houses are becoming more in demand and with the emergence of newer sleeker models, turnkey tiny houses can range between $50,000-$100,000 (location and builder varying).  Although this is much more affordable than a traditional tiny house, there are a few different options to explore to assist in financing the money necessary to purchase the tiny house of your dreams.
Manufacture Financing
Depending on the manufacture company you decide to work with or purchase from, some companies have some in-house fiance plans that can assist their customers on a payment plan that allows you to spread out your payments over a certain period of time.  Colorado based manufacture Tumbleweed works with lenders to offer financing for customers who qualify.  Another company that does so is Wisconsin's Escape which offers financial assistance.  These companies generally require an initial 15 to 20% down payment.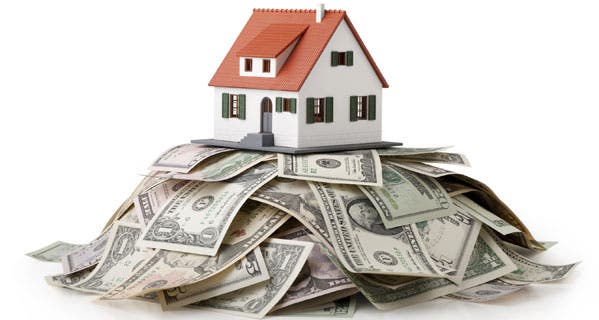 Home Equity Loan
This would apply if you are building your tiny house with the intention of it being a second home or family vacation home.  In doing so, you would be able to use your first home's equity to take out a home equity loan or home equity line of credit.  This in turn would allow you to use the loan money to help finance the purchase of your tiny house.  Of course you would need equity in your existing home to be able to do this.
RV Loan
For those with the tiny house being their primary home, there is the option to finance with an RV loan.  To do so, the tiny house must be certified by the Recreation Vehicle Industry Associations.  As tiny houses are becoming more popular,  tiny home manufacture are beginning to certify their tiny house builds.  So check to see if your tiny house is already certified.  One company that does offer this kind of loan is called Rock Solid Funding.  This company provides trailer financing as well as loans for RVs, boats and motorcycles.  In order to qualify for this kind of loan it is important to have a steady income, good credit and a primary residence.  These loans often come with a higher interest rate and taxes.  They are generally between 7-15 years with a monthly payment ranging from $500 to $1,000.  The down payment is generally 20% with an interest rate of 4-7%.
Unsecure Loan
This type of loan does not require property as a collateral, instead there is a typically higher interest rate.  There are some online lenders that specifically cater towards tiny home buyers.  For instance, Lightstream a division of SunTrust Bank offers fixed APR rates which are lower for RV-certified builds.  But before securing a loan, lenders take a look at the credit history, income, assets and debt.  Those with a higher credit score, lower debt, secure job and steady income are more likely to qualify for a unsecure loan.