Hammocks are the perfect way to unwind, relax and take a breath.  Who doesn't enjoy a nice nap or lounging in a comfortable hammock while reading your favorite book?  For tiny living, hammocks are perfect for creating a nice quiet space for you to sit back, enjoy the silence and take a breath.  Not only are do they come in all shapes and sizes, they are super versatile, easy to move and can serve many purposes in a tiny house!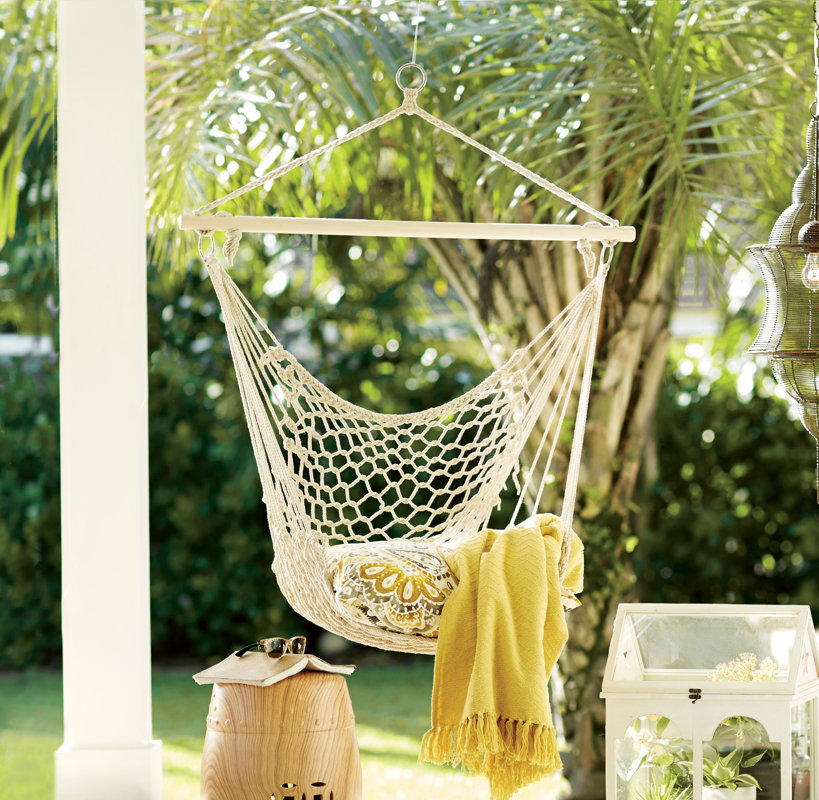 This one is not only a chic accent piece, it is perfect to hang in your family room for a bit of extra seating.  Bonus if you hang it near a window and you can enjoy soaking up some rays while reading your favorite book.  Not only is it easy to hang up, but it is also convenient to unhook and stow away whenever you need more space in your tiny house!
Have a curious cat that loves looking perching by the window sill?  A cat pet hammock that attaches to the window via suction cups is a perfect solution to give your cat a place to lounge and enjoy nature from the inside.
For dog lovers, have no fear, there are lovely dog lounging hammocks so your pooch doesn't feel left out when you are enjoying your own hammock.
Have company over, but no bed?  A hammock is a comfortable, easy stow-away solution for any guest.  Le Bean is a unique brand that created an innovative hammock that is part bean bag and part hammock.  Do not let this innovative hybrid deceive you, not only is it very luxurious, it will make any guest who wants to spend the night in your tiny house completely comfortable and cozy.  Even better this hammock comes in multiple sizes and is easy to assemble and take down without a hassle.
Planter Hammock
For those garden lovers who want to bring a little bit of green indoors, a planter hammock is the perfect way to make use of your horizontal space.  Not only can you easily suspend your planter in your window, it is also a great center piece for your house.  You can even DIY your own planter hammock, by measuring out the size of your window and choose a few of your favorite potted plants.