One of the major attractions about tiny houses is its affordability and financial freedom that comes with it.  But for those who have a little extra dough are are willing to invest in their tiny house can upgrade their tiny house to the next level.  From upgrading fixtures to adding high end amenities, you can truly live large while going tiny.
New Frontier Tiny Homes
Based in Nashville, Tenessee, this tiny house company has created a pricey tiny house called The Escher which offers the most luxurious tiny house experience imaginable.  From the sliding glass doors to the unique garage style front door, this tiny house clocks in at 300 square feet and has plenty of space to entertain.  from the large living and dinning room area, one stand out feature includes that stow away table that can seat up to twelve people.  In addition, this tiny house boasts of a high end kitchen with porcelain countertops, a mini-dish washer and of course high end stainless steel appliances.  This tiny house price tag begins at $139, 900 but with all the space this and luxurious upgrades, this tiny house might just be worth the investment for larger families looking to go tiny.
Tiny Heirloom
From Portland, Tiny Heirloom, a custom tiny house construction company has prided themselves on creating original and luxurious tiny homes that  can cost upwards of $150,000!  With such a small square footage it is hard to believe that such a small house would sell for so much.  But the secret to adding value to the house comes from investing in high-end quality kitchen amenities such as marble counter tops and full sized stainless steel  kitchen appliances such as the fridge and oven.  Furthermore, the bathroom is also upgraded with a full size claw foot tub and a luxurious chandelier light fixture to add some high-end elegance.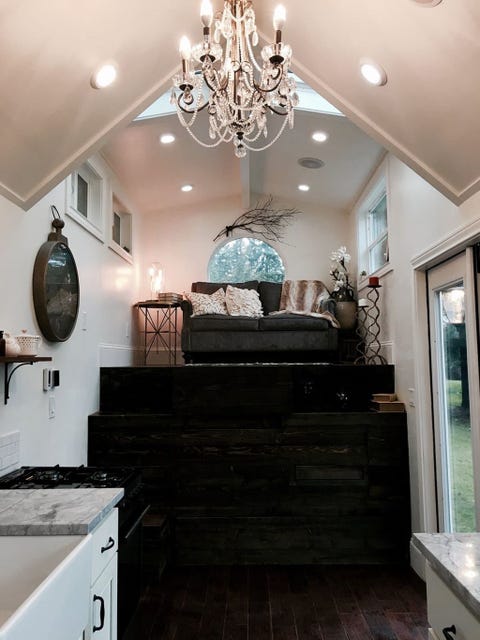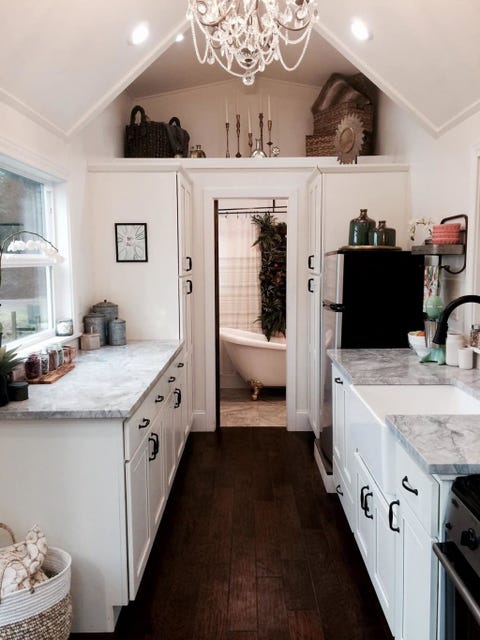 Escape
Tiny house construction company Escape, based in Wisconsin has brought tiny living to the next level.  Their latest model, The Traveler XL is a tiny house only 344 square feet, but can sleep up to a total of ten people!  This tiny house might set you back with a starting price tag of $78,500, but it might be well worth your money to live comfortably is such a small space.  Furthermore you can also upgrade this tiny house with off-the grid options such as solar power and a battery pack.
Portland Mio