Looking for a warm destination to enjoy your tiny house on?  Here are some amazing tropical tiny houses that not only take advantage of the beautiful location, but enjoy sunny skies!  Not sure if this location for you?  No problem!  These tiny houses are available to rent for a relaxing get away where you can explore nature and soak in the sun!
1.Pirates of the Caribean Getaway
This lovely tiny house is located in Topanga Canyon, California.  Although the location may not be as tropical as you expected, the house style and decor certainly will make you feel like you are in an oasis far away.  The one room, one bath is a great opportunity to relax, enjoy some tropical fruity drinks and drink.
2. Tropical Rainforest Stilt Cabin
Nestled in Hawaii, this tiny house is located on the big island and close to Hawaii's Volcanoes National Park.  Not only is a great destination to revel at Hawaii's natural beauty, but is the perfect get away to soak in the natural rays and enjoy tiny living at its finest.  Take advantage of the remote beauty and enjoy the basking in the sounds of the rain forest.
Want a private retreat out in nature without the hustle and bustle city life?  Check out this amazing eco-friendly cottage which not only has a tiny foot print, but allows you to retreat into nature for a break.  Located in Ubud, Bali,  Indonesia,  this is a perfect opportunity to strip down to a minimalist lifestyle and have the opportunity to live in living bamboo and have a traditional grass roof over your head.
Ready to soak up some sun in the Netherlands?  This tiny house is located in a garden and is quite small- perfect for a quiet getaway vacation!  Within this tiny house is a cute wooden fire place to help keep this small space snug and cozy.  This is a great peaceful and beautiful tiny house that surrounds you in nature.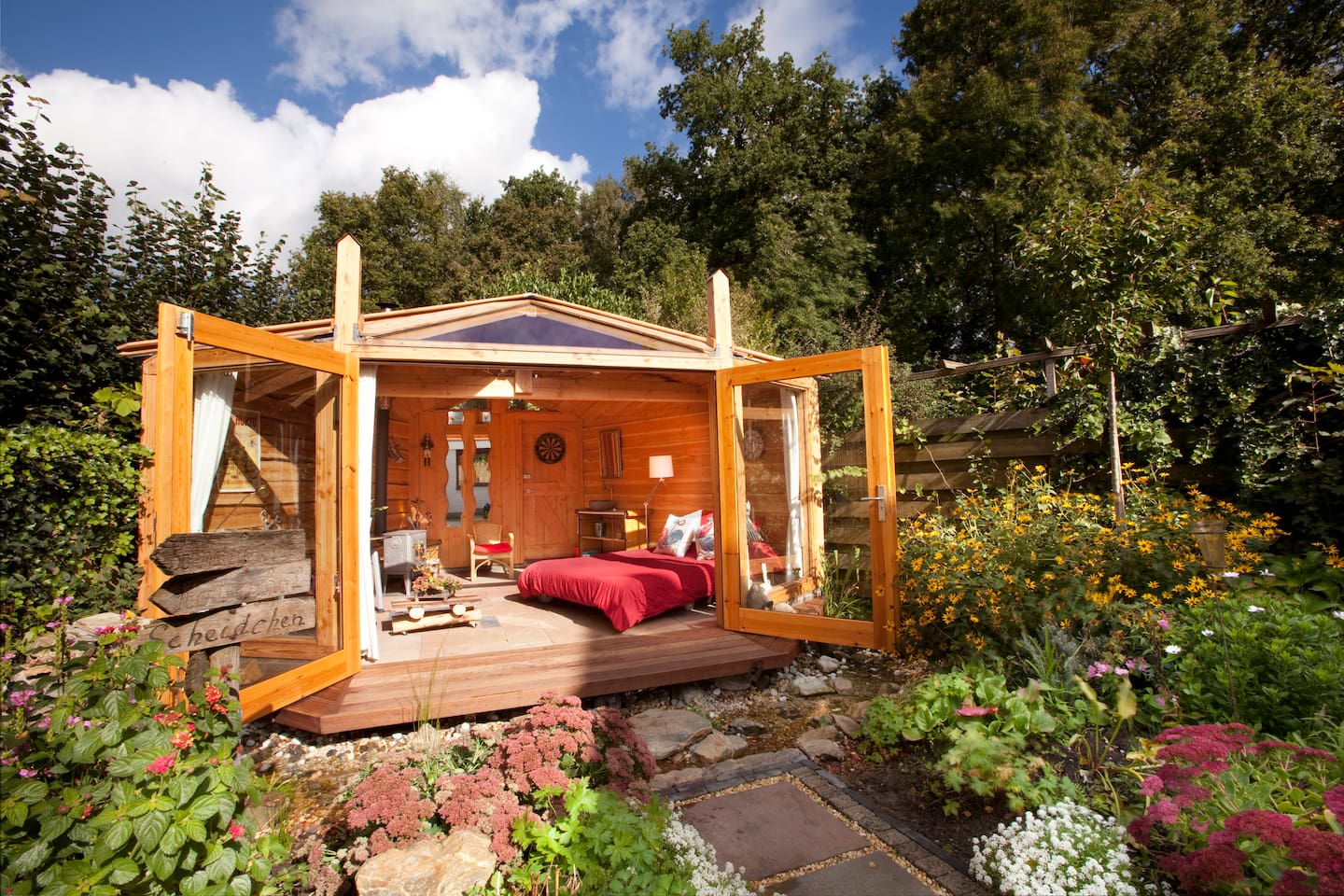 Itching to see some coastal scenery?  Check out this tiny house located in Cornwall that boasts of unspoiled fishing villages, secluded coves and of course, stunning coastal scenery.  Take advantage of the outdoors in this tiny house and enjoy activities such as sailing, surfing, and even horse back riding.